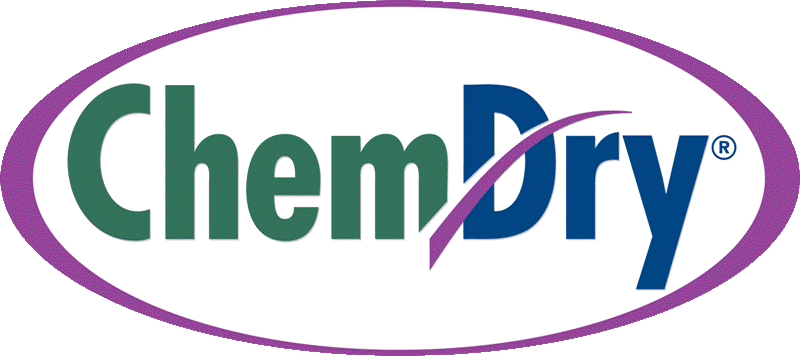 ---
Sussex Chem-Dry Blog
9/25/2014 - Choosing a Carpet Cleaner

Out of all of the different carpet cleaning companies available, Chem-Dry 's methods make them superior when it comes to the effectiveness of services. Your carpets will look and feel new again with Chem-Dry through out pioneered technique that utilizes the power of carbonation.If you have ever poured a carbonated drink into a glass, you know that carbonation has inherent "lifting" qualities. Because of this, the bubbles in your drink will always rise to the top. In that same vein, the solution developed by Chem-Dry uses carbonation to create an explosive reaction with your carpet, penetrating deep into the fabric and releasing grime from single fibers. The carbonated method blasts these unwanted particles to the top level of your carpet, where they are safely extracted using our proprietary hot water extraction. With the Chem-Dry method, all dirt and grime is removed completely from your carpets, making it the most satisfying and thorough clean available anywhere. Instead of using a specialized solution and technique, steam cleaners use immense amounts of water and high pressure as the key to their cleaning process. A breeding ground for mold, mildew, and bacteria is created with this method because rather than lifting dirt and moisture out - they are forced in. The clean won't last. When you choose a steam cleaner you can expect that carpets won't be dry for days due to all that extra water. But because Chem-Dry uses minimal water, your carpets will be left clean and dry within 1-2 hours. That means your carpets cleaned the Chem-Dry way could dry 24 times in the amount of time it would take for them to dry once after a steam cleaning. This is proof that we are innovative to care best for our customers.

We cater to all budgets at Chem-Dry by offering outstanding service for an affordable price. For the most advanced services around, contact us today!

---
9/25/2014 - Ooops! I spilled on my carpet. How do I get the stain out?
When should you get your carpets cleaned, and when is it an easy fix? Although most companies won't tell you this, a lot of stains will come up quickly and easily with a few simple tricks you can do for free.
Because you are our first priority, here are a few of these tips the other guys won't tell you about. One solution is simple: warm water. All you need to do is dampen the problem area and blot it with a white cloth. A quick, easy and very successful way to take care of a stain or spot is to simply dampen and blot the stain with a white cloth and warm water. You will be able to most effectively transfer the stain from the carpet to your towel by carefully blotting it. If the spot transfers, the towel will start to darken and you want to check often for transfer. Stop the process if you can't see any darkening. Replacing the water with club soda is the next technique to try if water alone couldn't lift the stain. Chem-Dry uses club soda as a key ingredient, making it an excellent solution for removing those tough stains. The process is identical to the warm water stain lifting, simply replace the water with club soda. If this doesn't yield the results you'd hope, you'll know that you need Chem-Dry's help. We have been shown to have unparalleled success when it comes to stain removal because of our innovative and exclusive techniques. Call us today for a free estimate!
---
7/9/2014
Summer is here! It's time to enjoy the outdoors. Unfortunately sometimes you bring the outdoors back inside when you get home. Trust Sussex Chem-Dry to Clean your carpet and upholstery and keep your home as fresh and clean as earth right after rain!
---
6/3/2014 - Chem-Dry and Sustainability
As a part of the world-renowned Chem-Dry franchise, we are committed to sustainability. Since the environment is important to us, we have created a unique and innovative process for cleaning carpets that is not only the most effective method available, but also avoids using any potentially harmful chemicals in order to protect both your family and your carpets.
This is achieved through the power of carbonation. Throughout the cleaning procedure, carbonated bubbles are sent deep into your carpet in order to separate dirt, dust and other filth from individual fibers and then to bring these undesirable particles to the surface where they can be easily and safely extracted, making your carpets look like new once again. Not only is this process more eco-friendly, it also uses less water than other methods, which means that your carpet will dry in just 1-2 hours instead of the 1-2 days offered by steam cleaning!
At Sussex Chem-Dry we are excited to offer this excellent service to make your carpets look and feel healthier than ever while upholding environmental stability. That's the Chem-Dry method – drier, cleaner, healthier homes.
---
5/21/2014 - Spot Removal Tips

Whether they are dribbles or disasters, food and beverage stains are part of everybody's life. Before the next one happens to you, read the tips and suggestions we have compiled for you here and get some Chem-Dry professional home care products to wipe that stain clean when it inevitably happens. If your carpet has been treated with Chem-Dry's Protectant, then you already have a huge advantage in removing stains.

Click here for spot removal tips!
---
4/24/2014
Welcome to the Sussex Chem-Dry blog! We will be posting customer testimonials, messages from the owner, tips on carpet cleaning and upholstery cleaning and care, specials, and many other things! check back from time to time!
---
Not in the area? Check out some great chem-dry carpet cleaners in other cities:
Indianapolis Carpet Cleaning - For all of your carpet and upholstery cleaning needs in the Indianapolis, Indiana area.
Fairax Carpet Cleaning - A great new business with cutting edge equipment and techniques for carpet cleaning in Fairfax.
Charlotte Carpet Cleaning - Experience for yourself why people have been trusting Charlotte Chem-Dry for 25 years.
Nixa Carpet Cleaning - Bring New Life to your carpets and and upholstery today with New Life Chem-Dry in Missouri.
Beckley, WV Carpet Cleaning - Need someone you can depend on to do a great job? Trust Reliable Chem-Dry just outside Charleston, WV.